This year's ASTD TechKnowledge conference was very exciting and useful for the iSpring Team. We had a really great time talking to our new customers, as well as all iSpring's old friends!
Below are some pictures of conference attendees and the team. Enjoy!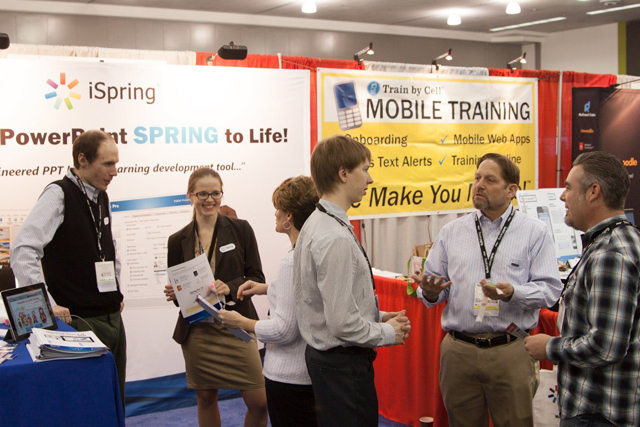 As usual, we brought many Russian souvenirs, including delicious dark chocolates and our traditional branded nesting dolls. It was just amazing to see the smiles on our clients' faces!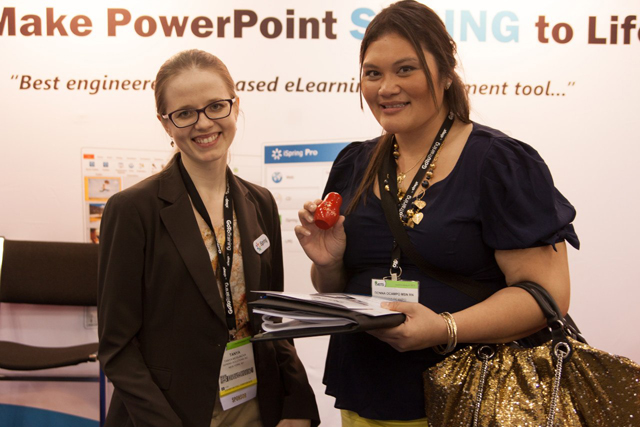 This year, we introduced our new iSpring Pro 7.0 that generates HTML5 presentations and courses for mobile devices and iPads. That's why we raffled off an iPad and several iSpring licenses, eligible for the free upgrade to iSpring Pro 7.0. Our congrats to Mike Filla, the winner of the iPad!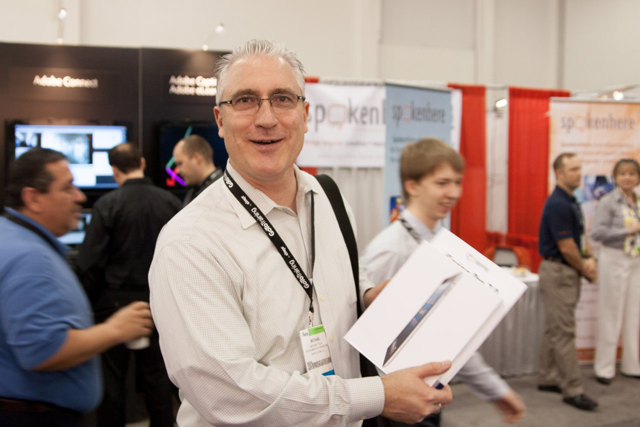 iSpring CEO, Yury Uskov also spoke on PowerPoint triggers, animations and hyperlinks for building interactive eLearning. Here's Yury speaking on the session.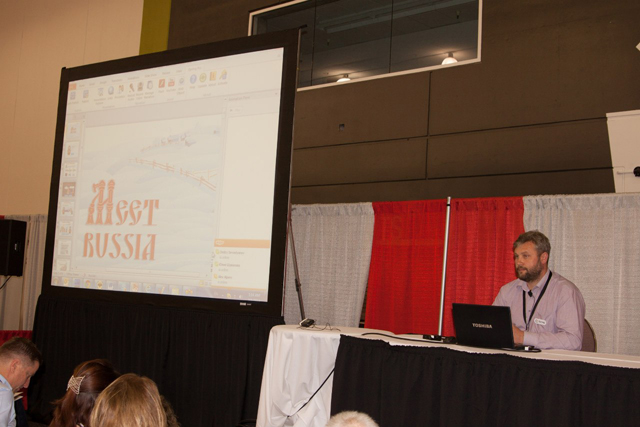 Thanks again to everyone who came by our booth! See you next year!
Fully-stocked e-Learning authoring toolkit for PowerPoint. No training required to start!