October 27, 2017
iSpring Learn Takes First Place in the Top LMS Rankings by GetApp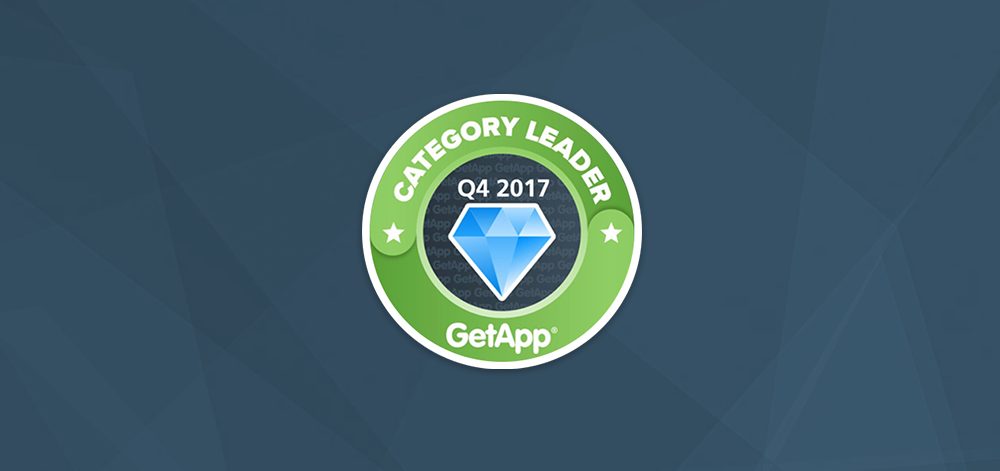 Every quarter, GetApp publishes their independent ranking of the best cloud-based learning management systems. In the third quarter of 2017, our LMS was rated 9th. In Q4, iSpring Learn LMS soared to first place.
GetApp is an independent platform that provides over 200,000 reviews of 6,000+ apps for business. Millions of professionals from all over the world use GetApp to discover the most effective and relevant solutions for their businesses.
GetApp's ranking showcases the top 25 LMS apps. Each app is scored using five factors: security, user reviews, integrations, mobile app availability, and media presence. Each of the factors is worth 20 points, and the total possible score is 100. Each LMS on the list showed excellent results on at least one criterion of the ranking. iSpring Learn LMS scored high on all of them:
Security: 19 out of 20
Security scoring is based on an assessment from Cloud Security Alliance as part of their Security, Trust & Assurance Registry (STAR). Cloud Security Alliance is a non-profit organization dedicated to defining best practices to help ensure a secure cloud computing environment.
In iSpring Learn, content and statistics are securely stored on US-located servers. The system creates backups at several data centers simultaneously — and this is just one of the 15 security measures we use.
User reviews: 16 out of 20
This score depends on the total number, average rating, and recency of reviews collected from GetApp and its sister sites, Software Advice and Capterra.
iSpring Learn's rating is 5/5 on Software Advice and Capterra, and 4.78/5 on GetApp. These ratings are based on user reviews. iSpring Learn has 45 reviews on the sites listed above.
LMS apps that scored higher on this criterion have about 150 reviews on these sites.
Integrations: 15 out of 20
This score is based on the number of integrations an app has. Points are also given for integration with Zapier and for having an open API.
iSpring Learn LMS integrates perfectly with the powerful authoring tool iSpring Suite. With iSpring Suite, anyone can quickly create professional e-Learning courses in PowerPoint and upload them to iSpring Learn in just one click. iSpring Learn provides advanced reporting capabilities for courses created with Suite.
iSpring Learn has an open API. This means that any company can easily integrate the LMS with their system using our detailed documentation.
We don't provide integration with Zapier, and that's where we lost 5 points.
Mobile platforms: 15 out of 20
Mobile scores are calculated based on the availability of an iOS and Android app, as well as the number and average rating of reviews in both the App Store and Google Play. In fact, only two LMS apps from the list managed to score higher than 15 on this criterion.
iSpring Learn's rating on the App Store and Google Play is 4+ stars. We have analyzed the reviews on these sites and have already planned a number of enhancements — but let's not reveal all the secrets just yet!
Media presence: 18 out of 20
This score depends on the number of Twitter followers and Facebook fans an LMS has, compared with others in the category.
iSpring has over 6,500 fans on Facebook and 7,500+ followers on Twitter, and over 200 new members join us every month. On our social media pages, we publish company news and events, share useful content, and communicate with clients. Not part of our community yet? Join us on Facebook, or follow us on Twitter!
Competition is the best motivation to grow
Making it to the front of the pack feels like a great result, but it also gives us motivation to move forward. iSpring Learn LMS scored 83 of 100, and we're looking to push the bar higher. Our engineers are already working on a secret project that will make learning from mobile devices even more comfortable and user-friendly. We hope this will get us the maximum of 20 points on the "mobile platform" criterion. We'd appreciate it if you shared your experience of using iSpring Learn on Capterra and Software Advice. In other news, this fall iSpring Learn was named 2nd in the list of 5 Cost-Effective LMS Solutions for Small Businesses and Startups. This ranking is created by Finances Online, an independent review platform for B2B, SaaS and financial solutions.