December 20, 2016
iSpring Learn LMS: Importing Users From Excel, Better Video Playback, and More
This iSpring Learn LMS update offers a number of improvements for administrators, publishers (teachers), and students. Here's a brief overview:
Import users and languages from Excel
Before, when you needed to import/export users (or a language file), you had to use CSV format. Now you can import and export XLSX (Excel) files. To add users, simply download the XLSX template, fill it out in Excel and import the file back into the learning management system.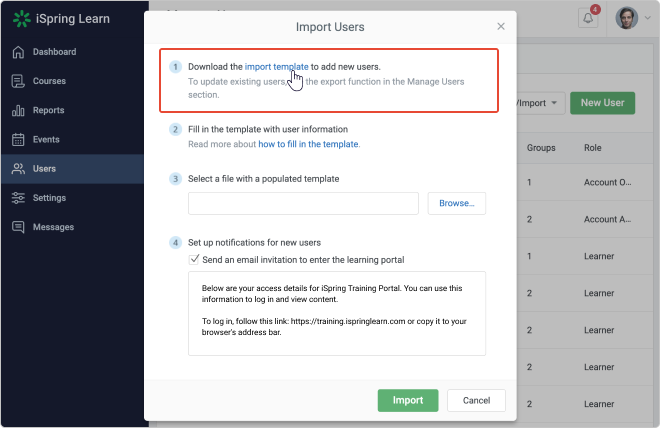 Better video and audio experience
Now when a student moves the seekbar backward or forward, the media file loads and plays immediately. When a video plays, the navigation bar disappears, and students can fully focus on the content.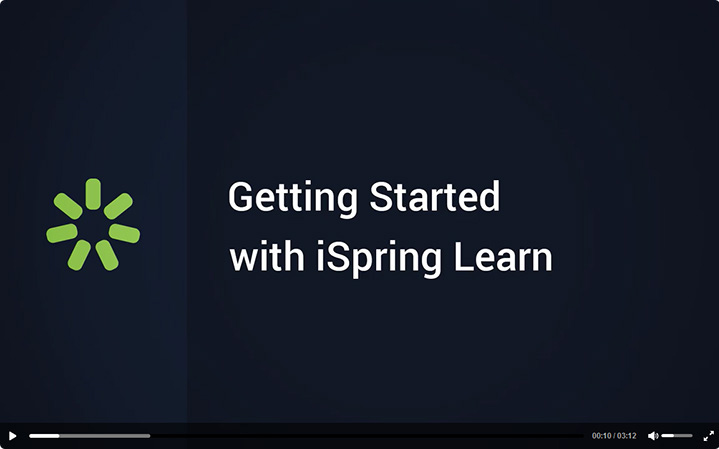 Download PDFs while viewing
Teachers often enhance eLearning courses with PDF files: textbooks, lectures, and other supplementary materials. Now students can easily download these files directly from the player while viewing the course.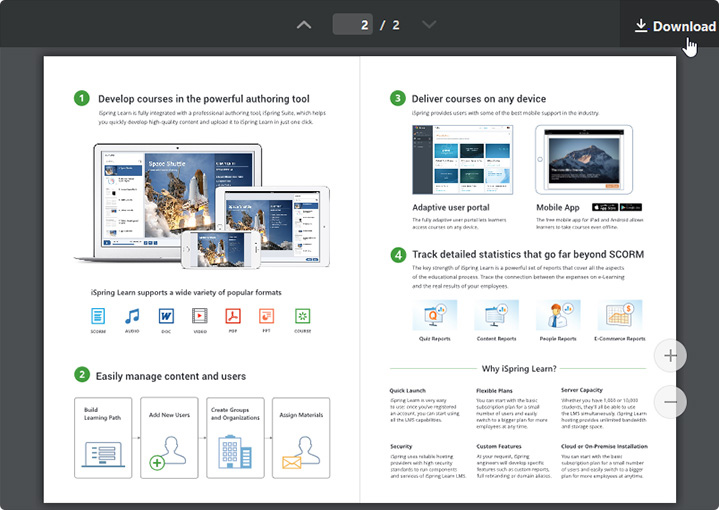 One more way to import users
There is now a new option: Delete users while importing from XLSX. It allows you to update the list of students and delete all those who are no longer on your list.
To turn the option on, go to Settings and check the option Delete users while importing from XLSX.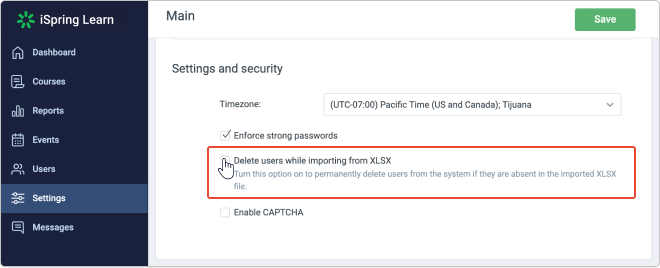 If the option is on:
When you import a new (or updated) list, all the users that are not on this list will be deleted from the system.
Make sure all the administrators and publishers are on the list, otherwise they will be deleted. If you're the account owner, your profile won't be deleted even if you import an empty XLSX file.
Note: The new mode also considers different user roles. For example, an administrator from organization A won't be able to delete users from organization B.
If the option is off (by default):
When you import a new list, new users from this list will be added and existing users will be updated. Users can be deleted manually.
Updated Attempt Detail report for dialogue simulations
With the updated report, you can clearly see how learners go through scenes and which replies they choose.