February 4, 2015
iSpring Learn Breaks Worldwide Top 50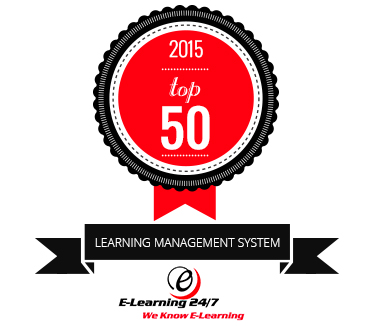 Craig Weiss of E-Learning 24/7 is a household name in the e-Learning industry, and a familiar face at conferences and expos worldwide. His in-depth analyses are especially sought after, serving as a valuable guidepost for companies, organizations and institutions who are looking for the best value for their specific needs in all types of training and education.
In a marketplace where the total number of LMSs is headed for quadruple-digits (Weiss estimates approximately 800 on the market currently), it's more crucial than ever before to have a definitive "who's who" of the best-of-the-best LMSs, with a comprehensive breakdown by categories that are in demand throughout the industry. That's why Weiss offers his renowned yearly Top 50 LMS Rankings Report, representing countless hours of research and analysis backed by years of experience, and providing an invaluable shortcut through the bewildering LMS jungle.
The whole team here at iSpring Solutions is most honored to have been recognized on this year's list with our premium LMS product, iSpring Learn. It's most gratifying to have our efforts acknowledged by such an esteemed analyst as Mr. Weiss. Indeed, the report is so detailed that it touches upon the efforts of our entire team, including designers, developers, and support staff. That only leaves us here in Marketing to announce this wonderful news, hoping that we can touch the lives of even more valued customers and their learners everywhere under the sun.