Published
January 22, 2015
|
Updated on
April 28, 2020
iSpring in Egypt: Learning Cultures Unite
Alexandria, Egypt, was known throughout the Ancient World for being the home of the Great Library, one of the Seven Wonders. Not only was it a repository of much of the world's knowledge, the city itself was a nexus of culture and religion, bringing visitors from far and wide. Though the original library was destroyed, to this day Alexandria remains a uniquely influential center of knowledge and culture, both in Egypt and abroad.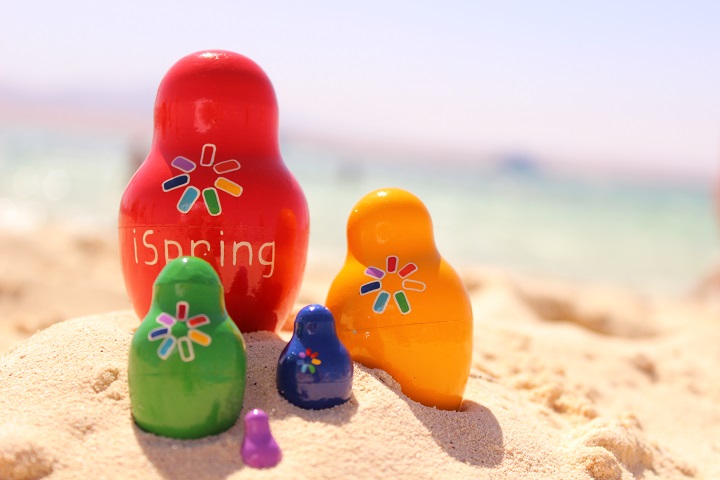 In keeping with this spirit, and to stay on the cutting edge of technology, Alexandria University organized its annual international conference in late December 2014 under the title "ICT* in our Lives." The goal of the conference was threefold: to increase awareness and inform Egyptian authorities of the opportunities available via ICT to enhance performance in various sectors, to encourage cooperation in related research programs, and to discuss teaching methods and study the design of new programs that match with market requirements.
Our friend and partner, Tarek Soliman, Managing Director at Nile Integration, gave a keynote speech at the conference, specifically focusing on the development of the education sector, and highlighting the benefits of using e-Learning tools such as online and offline lecture recording.
And that's where we bring another Alexandria into our story, this one on the other side of the world: Alexandria, Virginia, USA, the headquarters of iSpring Solutions.
Tarek presented iSpring as the optimal solution for ICT-based education: a robust, yet easy-to-use e-Learning toolkit which would allow lectures to be recorded and delivered for playback either online or offline. In Tarek's words, "It was a great opportunity to start iSpring product awareness and introduce it to the Egyptian market."
We at iSpring are glad to see that the great city of Alexandria is continuing in its millennia-long tradition of fostering a culture of knowledge and education, and are extremely honored that an esteemed leader of industry such as Tarek Soliman has chosen to share iSpring with the world of business and academia there. With pioneering innovators like Tarek, armed with powerful tools like iSpring, we're sure that the Gift of the Nile will have many more gifts to share with the world in the future.
*information and communications technology