June 10, 2015
iSpring & e-Learning Brothers Present: Our Contest Winners!
As the entries to our contest rolled in, we found ourselves more and more impressed by the creativity and dedication of all our entrants. In fact, some folks stunned us with their active participation in the contest, clearly investing a significant amount of time in creating their submissions. Some people submitted multiple entries, and some even created videos!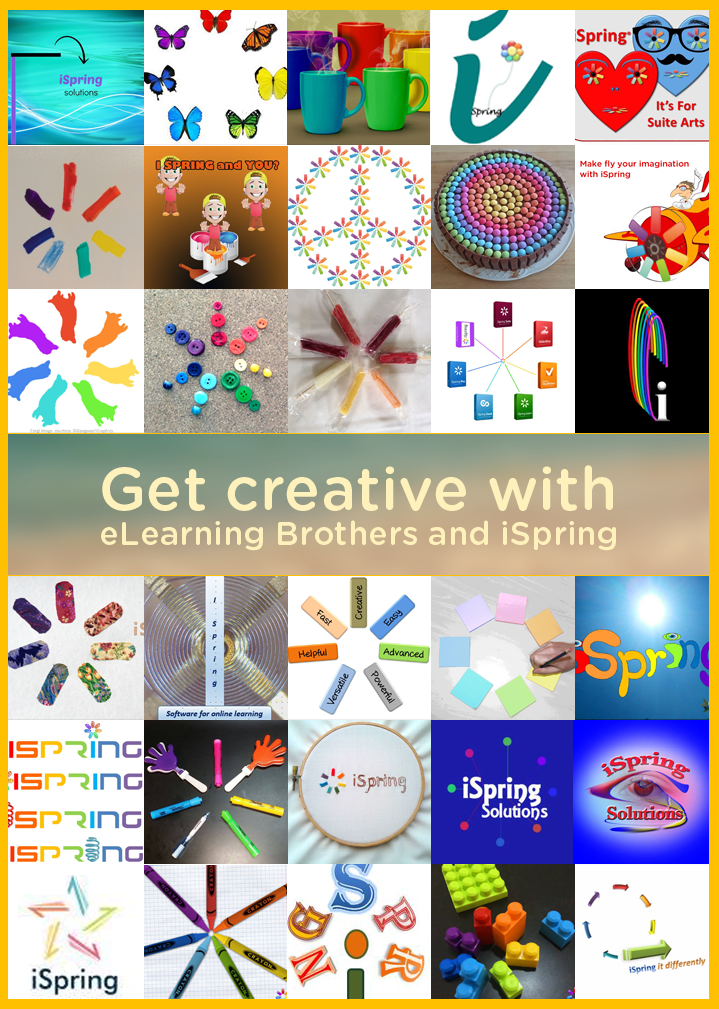 Thanks to all!
We would like to thank all of our participants for joining in the fun. We wish we could give the grand prize to everyone, but alas, there can be only 5 winners. However, we do have something special for each and every person who participated.
The Big Winners
So, we've all been waiting in suspense for the results of our contest, and at last, they've come in!
The winner selected by e-Learning Brothers: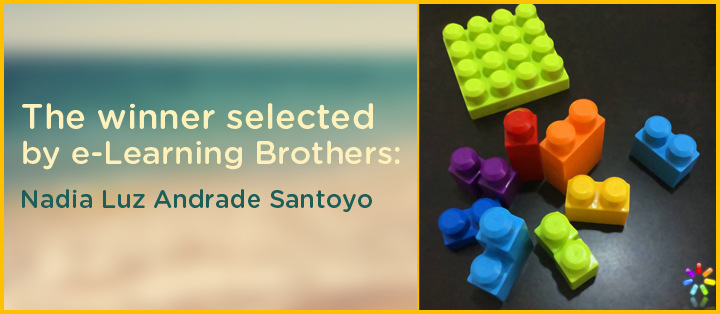 The winner selected by iSpring: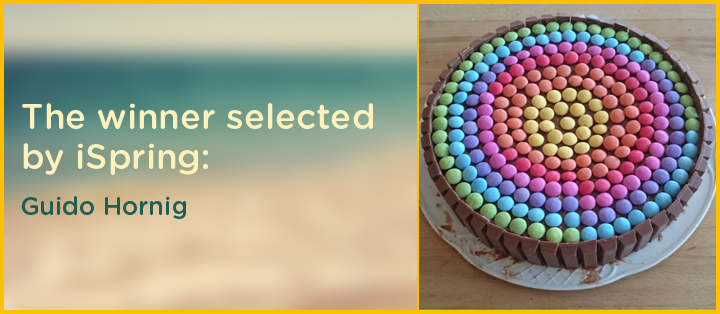 The winner with the most Facebook likes: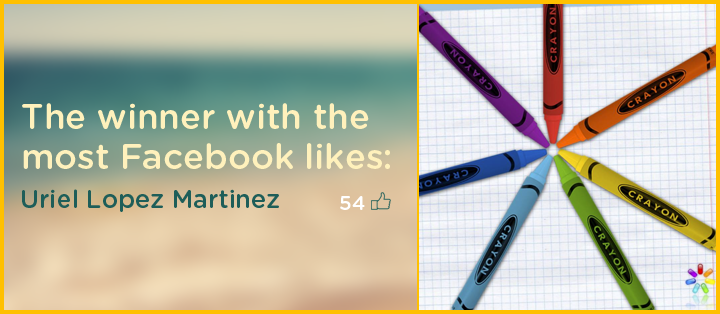 2 Lucky winners chosen by our randomizer app: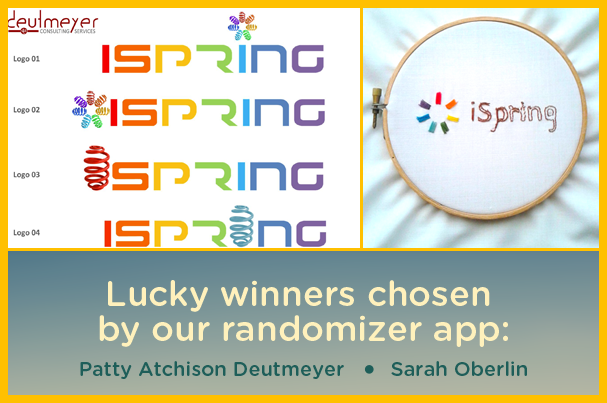 But That's Not All!
As a token of our heartfelt appreciation for joining the fun, iSpring and the e-Learning Brothers are offering all the participants these special gifts:
A free 3-month subscription to iSpring Cloud Enterprise — presentation hosting and delivery platform.
A 20% discount or $100 off a purchase of eLearning Brothers PPT Graphics (Use coupon code "iSpring2015" when purchasing. Offer good until 9/15/2015.)
Once again, thank you all so much for getting in on this great contest!
Any fun stories to share from this contest? Any more contest ideas? Let us know in the comments below!