Last week The Saba Global Summit 2013 took place in San Francisco. This year's event was entitled "People 2013" and it focused on practical solutions for social learning in the corporate environment.
iSpring was the Gold Sponsor of the event and we thoroughly enjoyed everything from the excellent organization of the event to the amazingly welcoming atmosphere.
The Summit united professionals from all areas of business. Many of them had heard about iSpring and were curious to know more. Judging by the interest in iSpring that we witnessed at the Summit, it seems as though the team of iSpring users will continue to grow!
At the Summit, iSpring introduced iSpring Pro 7 – the brand new authoring tool for the creation of e-Learning content with a focus on mobile platforms. Like all iSpring's e-Learning authoring solutions, iSpring Pro 7 features excellent support of the Saba LMS.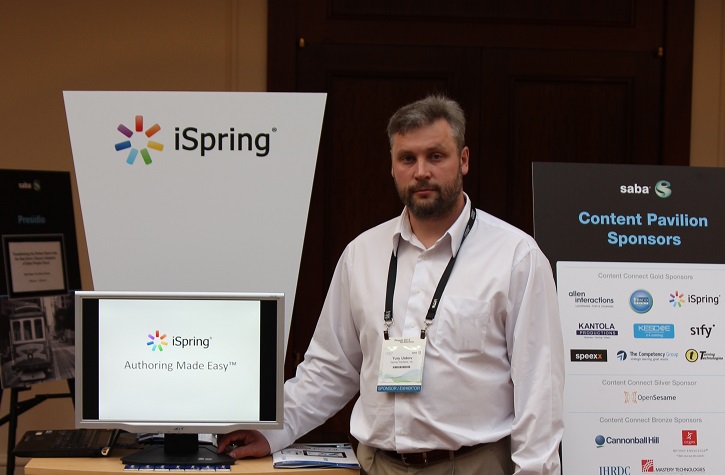 Did any of you make it to the Summit? Write us and let us know what your experience was!
Fully-stocked e-Learning authoring toolkit for PowerPoint. No training required to start!