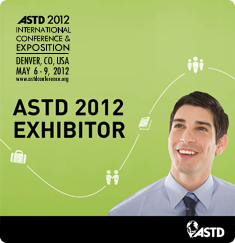 This year iSpring is exhibiting at ASTD 2012, an international conference and exposition taking place on May 6-9 in Denver, Colorado.
At the conference we will introduce out brand new PowerPoint to HTML5 technology that allows creating presentations and eLearning for iPads. The new technology by iSpring accurately preserves advanced PowerPoint functions, including transitions, animations, audio and video.
Come by our booth #508 to check out the new technology and ask all your questions. We are excited to continue many lively discussions that started at Learning Solutions 2012.
Looking forward to meeting you at ASTD 2012!
Fully-stocked e-Learning authoring toolkit for PowerPoint. No training required to start!