April 17, 2020
How to Get Started Working from Home: Arranging Your Space, Tools, and Mindset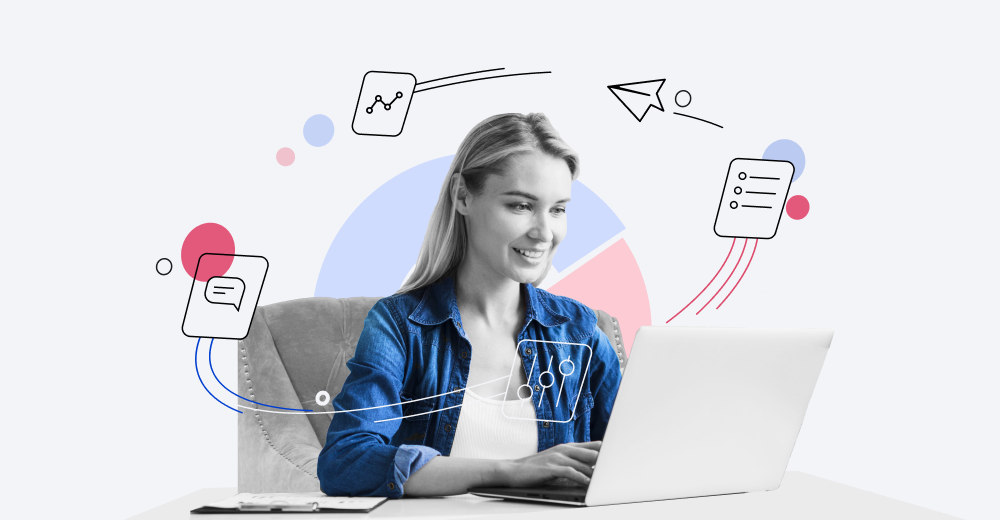 If you are used to working in the office, it's not easy for you to start working from home. In this article, we will share several tips for rearranging your office mindset and adapting everyday routines and habits to make working from home a success. You'll learn how to create and organize your workspace and how to better collaborate with colleagues. At the end, iSpring team members will share their most effective remote working practices.
How to work from home and stay productive
Working from home can be quite challenging for someone who is used to working in an office environment. One thing that is especially difficult to maintain is a work-life balance. You might find yourself thinking about one of the tasks you've been working on even when the working day is done. Without that transition of traveling home from an office, you can't easily switch from work to relax mode. 
Working from home has its nuances. The better you prepare yourself, the easier it will be for you to become productive within the new context. Here are several tips for working from home effectively: 
Create your workspace 
Convert one of the rooms (or a part of a room) into your home office. In this way, you draw a line between work and personal life. If you live with your family, set ground rules with them. Explain that when you're in your office space, you are not to be disturbed. 
Maintain regular hours
Imagine that you are in an office, not at home. Follow your regular morning routine, including wake-up time. Resist the temptation to sleep an extra hour and get up a few minutes before the morning meeting. Otherwise, your productivity will be low and you will have to spend some time getting up to speed with everyone else. 
Plan your day 
Remember that we naturally prefer small achievable tasks, because they demand less cognitive effort. Therefore, it will be easier for you to focus on a larger task if you split it into small chunks. 
Get your priorities right
Every time you add a task to your agenda, ask yourself: "What are the consequences of not getting this done on time?" Depending on the alleged consequences, you can define the priority of each task. 
Set deadlines
Without a clear deadline, there's a risk of spending much more time than a task requires. When you're pressed for time, you optimize time and resources to provide visible results faster. 
End your day with a routine 
Create a habit that indicates that your workday is over. It may be walking the dog, joining an online yoga practice or anything else. Alternatively, as an end-of-the-day routine, you can make a list of tasks for the next day. Once all the tasks from the list are completed, finish working and take some time for yourself.
How to maintain effective relationships with colleagues while working remotely 
In face-to-face communication, we use not only words, but a lot of non-verbal cues, such as tone of voice and physical gestures. In the office, when you see a colleague frowning into the screen, you probably know better than to interrupt them. In the same way, when we catch their smile, we know that now's a good time to approach them. 
When talking online, we don't have the advantage of reading nonverbal signals. However, there are a few techniques that help maintain good relationships with colleagues when working remotely. 
Set the time frame of your conversation. If you're having a call or video chat, make it clear right at the start how long the conversation will last. Most people feel uncomfortable when someone interrupts their work process for an indefinite period of time. If you set the time frame at the very beginning, both you and the person you're talking to will feel more comfortable. 
Be clear and concise. There's a good chance that written conversation will become your main form of communication during remote work. For that reason, try to be very clear and concise in your writing. Make sure that the person you're writing to understands your message. Avoid using jargon, unless you're talking to someone from your team. For example, if you're a designer writing to a marketer, keep in mind that they may not know about saturation or the rule of thirds.
Don't take offense easily. "Never attribute to malice that which can be adequately explained by neglect" — this saying is also known as Hanlon's Razor. In most cases, if you feel offended by a colleague, chances are they didn't mean to hurt your feelings. Sometimes we're just missing the context of the situation, especially when communicating online in a chat. Try to clear up the situation and be patient with your coworkers. 
Listen actively and express empathy. People love to talk about themselves. Sometimes, in a conversation, we can't wait for the other person to finish talking to share our opinions and feelings. However, the ability to actually listen and ask the right questions may be very useful in your work. Not only does it help strengthen your relationship with colleagues but it also brings you a lot of useful information that you could otherwise miss. 
Essential remote working software
Remote work doesn't just happen in a different context, it sometimes demands completely different tools. The good news is that there are plenty of online solutions and services available on the market. Here's a list of the most essential remote working tools, grouped into 7 categories by their function: 
Tracking tasks and organizing work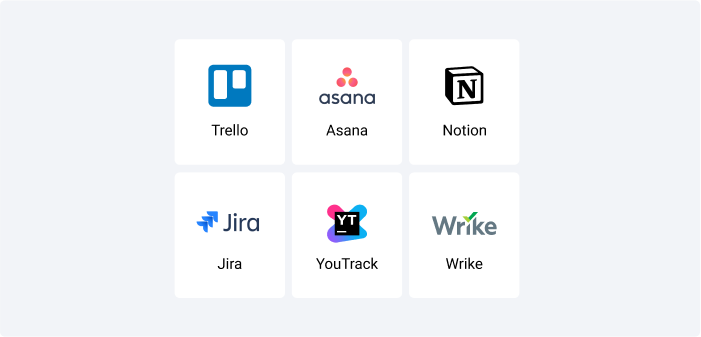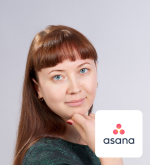 "We create and track all of our internal projects in Asana. I especially like the templates feature. We created an event project once, converted it into a template, and now we just adjust the template every time we have a new event, offline or online. All I need to do is specify who is responsible for what and set deadlines. We get automatic notifications about tasks. I can always open the project to make sure everything is going as planned. I can also explore the project's history to compare our expectations with the results achieved."
Holding online meetings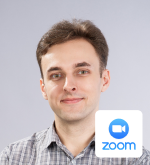 "There are 20 people in my team. Previously, when we all worked in the office, we had morning meetings every day. With the move to remote work, this hasn't changed thanks to Zoom. The tool is very convenient for holding meetings for big teams. With Zoom, I can record the meeting, which is very convenient, especially for the meetings in which we are planning tasks. As a result, I get both the plan and the recording of the discussion." 
Sharing documents and building a knowledge base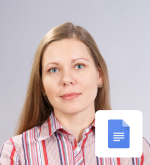 "As an editor, I work with text most of the time. Google Docs has proven to be one of the most effective tools for my tasks. A huge benefit of Google Docs is that many people can collaborate on the same document simultaneously. They can be a project manager giving comments, a subject matter expert making corrections, and another might be an editor brushing up the text. Sometimes, when I review an article, I need to discuss something with colleagues. I can do that right in Google Docs, through a built-in chat. This saves me a lot of time and is much easier than calling or emailing my questions"
Corporate learning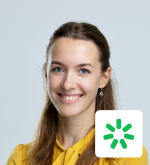 "Almost any type of offline learning can be transformed into eLearning. For example, at iSpring, we are successfully using eLearning for employee onboarding. On our learning management system, iSpring Learn, we have a learning path for all newcomers that includes information about our values, core procedures, and even an interactive office tour. When someone joins our team, we simply assign them a course. They can take the course anywhere, even at home. And their supervisor can easily track the results of their learning, using the reports.
Another thing that is especially useful in the context of remote work is our Knowledge Base. It contains documents, video tutorials, instructions, and other useful materials. All the team members can access the files at any time and from any device."
Communicating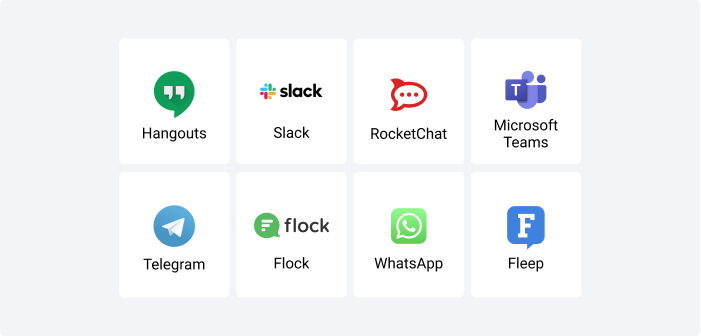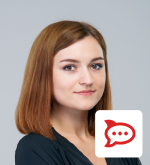 "RocketChat is a free alternative to the Slack messenger. The interface is easy and intuitive, even for someone new to the service. When I need to get a response from one of my colleagues quickly, I prefer RocketChat to email, as it is much easier to use and faster. At iSpring, we have a group channel for all employees, where anyone can start a discussion if it requires everyone's attention. 
Another useful feature of RocketChat is that you can customize your status message to notify colleagues about your availability and whereabouts.
Our training team has a separate informal group in RocketChat. We use it to stay on the same page while working from home. In the group, we also share books, courses, and useful reference material." 
---
Working from home may be challenging at first, especially if you consider yourself an office person. However, if you invest some effort into adapting your habits, the results won't be long in coming. Meanwhile, try to focus on the positive side of the situation. Maybe now that you don't have to spend time traveling to work and back, you have more time for your hobbies and interests. Take full advantage of the perks, because being in a good mood is one of the easiest productivity hacks.