I often come across some interesting .pps files with beautiful pictures in Internet, but I'm always bored with downloading it, finding it on hard disc, then opening and watching. It's much more convenient to view slideshows straight in Internet using browser.
To make a slideshow with nice animation effects and background music you need only two things:
PowerPoint 2007
In PowerPoint 2007 open Insert tab and click Photo Album:

The following window will be displayed: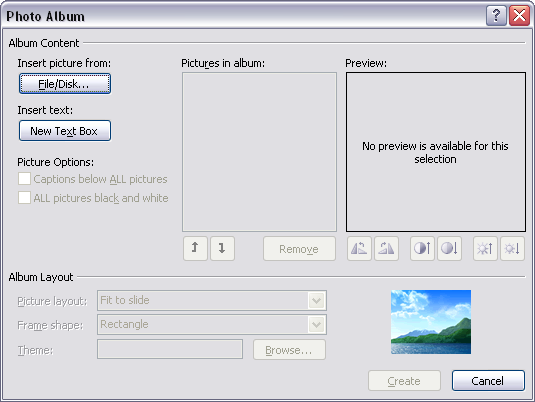 Click File/Disk and select photos you want to add: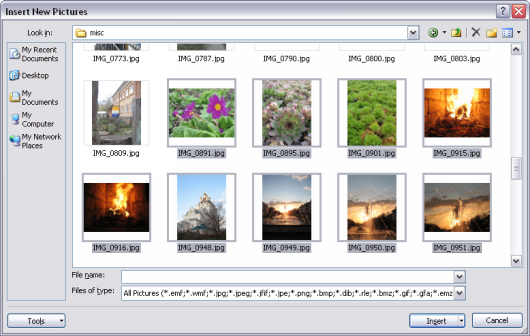 Click Insert and these photos will be added to the list. Then set Picture layout (1 picture) and Frame shape (Simple Frame, White):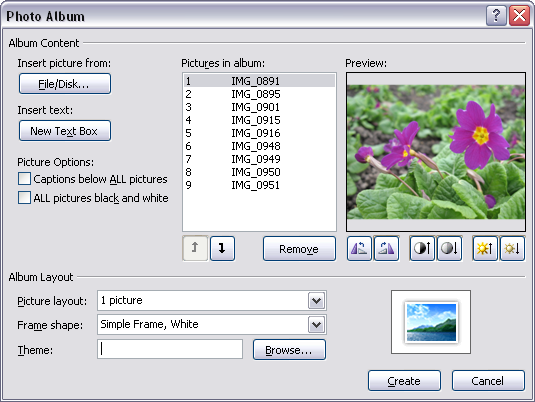 Set Slide Background: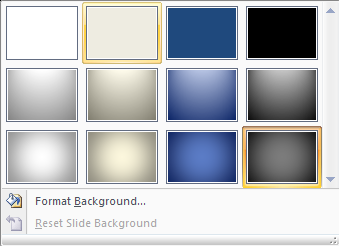 As a result you can see slides of this kind: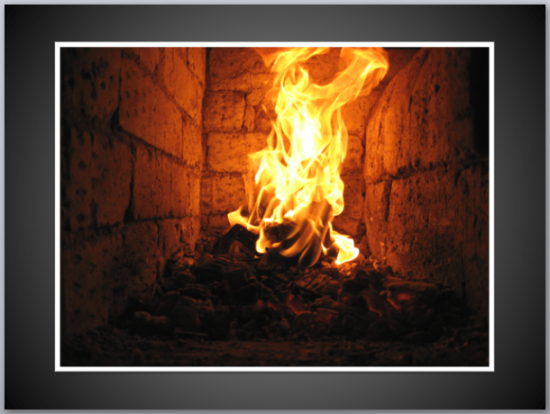 Next click Publish button in iSpring tab:

Then set Player if necessary and click Publish: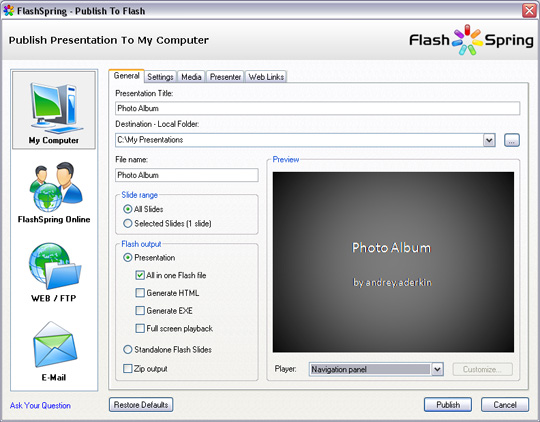 Your slideshow in browser window: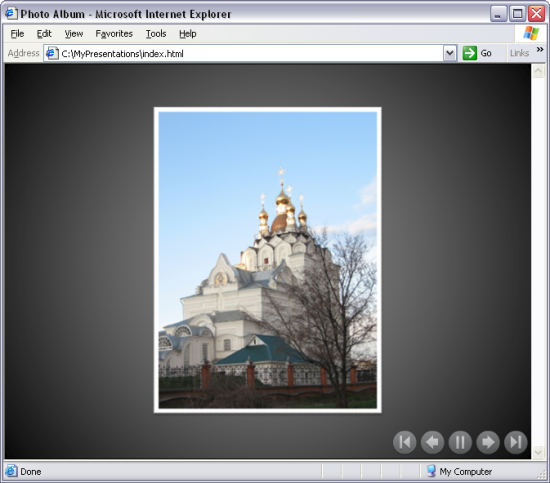 Fully-stocked e-Learning authoring toolkit for PowerPoint. No training required to start!