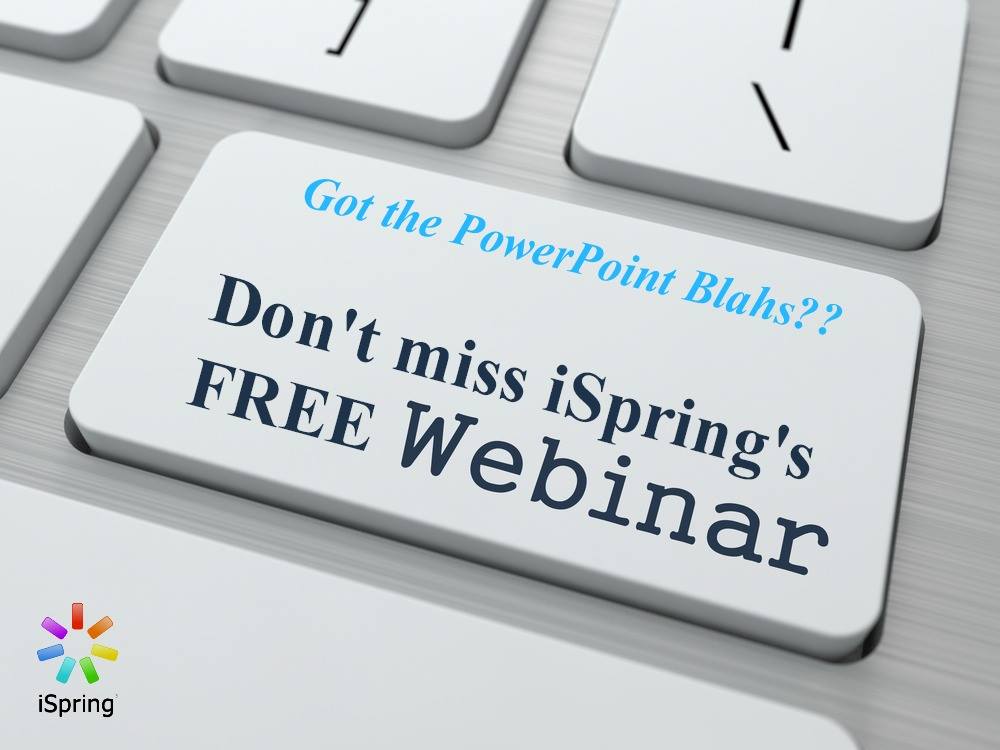 Got the PowerPoint blahs?
Of course PowerPoint is a great help for e-Learning. However turning all the content into PPT is not enough. Your premade content can become a good point to start once you choose the right technology to make it work. We will be glad to help you find the right one!
Find out how to power up your e-Learning with our FREE webinar especially designed for educators!
Our seasoned director of sales, Clay Moore, and e-Learning expert, Mark Simon, will be glad to share a number of treasured tips:
How to create interactive courses right in PowerPoint,
How to implement mLearning quickly and easily,
How to protect your content…and much more!
Choose between two convenient webinar times:
Wednesday, March 26th, at 11 AM CST: Join the webinar
Thursday, March 27th, at 11 AM CST: Join the webinar
Sign up TODAY as space is limited!
We would love you to join us at this event! Hope to see you soon!
If you have any questions feel free to contact Clay Moore, iSpring Director of Sales, US & Canada:
clay.moore@ispringsolutions.com or Direct: 877-463-0065