Some simple to implement e-Learning tips can help you improve e-Learning for your students.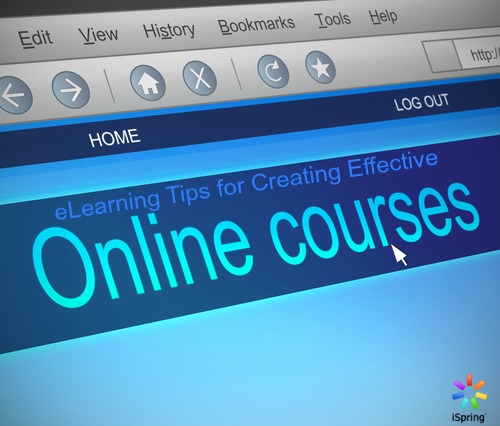 Make the Course Self-Contained
This may seem obvious but it is very important. If students need to access other resources while completing the work this can quickly impact their willingness to learn. It is best to just create a course that has everything the students need to complete it, already contained inside the course. If this is not possible, use of links (to websites, other applications, and other media) will suffice.
Make Concise Lessons
Creating a good stopping point will do wonders for morale. If students feel like they are not making progress in lessons – it can be devastating. Finishing sections on the other hand, can be a major boost to morale. It can make students want to keep going and learn more.
Add Achievements or Badges
This may not be appropriate for all courses, but it can be another tactic in encouraging students to complete their lessons. Coming up with creative badges such as "finish 10 sections in a day" or "complete at least one lesson every day for a week" can motivate students into a routine. Adding pictures to the achievements that can be used for display could enhance students' experience with them as well.
Directly Engage with Students
Just because it is "e-Learning" does not mean you should not try to make valuable connections with students. Add links to your contact information that are easy to find. Helping students get through tricky spots can increase the number of students who complete the course.
What strategies have you found helpful in creating effective eLearning courses for your learners?
For more e-Learning tips, please contact us via our website or any of our social media sites: Facebook, Twitter, LinkedIn. We have many strategies that can help you develop the best eLearning course for your students.