Published
September 5, 2014
|
Updated on
August 21, 2022
e-Learning Trends: 5 Reasons Why e-Learning Might Become The New Normal
You probably know someone who has taken an online course at some point. You may have even done so yourself. In recent years, e-Learning has become a popular and viable alternative to more traditional forms of education. Here are five reasons why: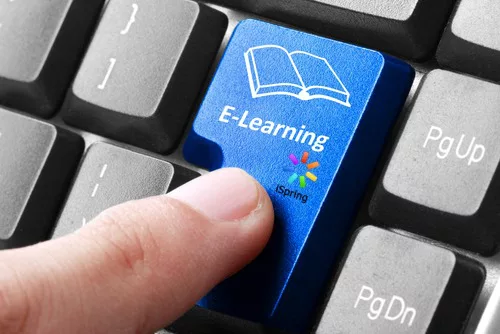 1. Improved Technology
Online learning used to be about emailing documents, printing them out, and studying them like we would a textbook. Interaction between students and educators was, at best, cumbersome. But technology has evolved to a point where e-Learning is as user friendly and seamless as purchasing goods and services online, managing investments online, or paying bills online. Moreover, technology offers the potential for even greater innovation in e-Learning in the future.
2. A Better Lifestyle Fit
With the ever-increasing use of mobile devices like tablets and smartphones, there has been a significant lifestyle shift for individuals of all ages. For older generations there is a basis for comparison between the pre and post-mobile world. But for the rising generation, mobile is all they know, and their lifestyle is accordingly different. Since most e-Learners belong to the younger generations, it fits perfectly in that mobile lifestyle.
3. It Works
One of the challenges of traditional training that takes place in classrooms is that everyone is forced to learn at pretty much the same pace. But we're all different. We all learn at our own pace. Sure, those who are slower learners can cram for an exam and get a passing grade for the course. But that's not learning. That's just testing well. e-Learning affords each student the flexibility to learn at his or her own pace, and actually learn what is being taught.
4. It's Affordable
Regardless of where a given classroom training is being held, there are expenses associated with it that you don't have with online courses. For example, expenses associated with the classroom facility like temperature control, lighting, janitorial services, etc. are virtually non-existent with e-Learning. But it goes beyond that. e-Learning enables students to conduct virtually any kind of experiment without having to use a physical item that either requires maintenance of some sort, or replacement. Even such basic items as pen and paper can be substantially reduced, or eliminated altogether.
5. It Makes Sense
When you take into account the many benefits of e-Learning over conventional classroom training, it just makes good sense to use it whenever possible. And this is probably the most powerful reason why e-Learning might become the new normal.
To learn more about e-Learning trends or the products we provide to help with your e-Learning needs, contact us online or call 1-800-640-0868. We also invite you to follow us on Twitter, Facebook & LinkedIn.