Published
October 24, 2014
|
Updated on
May 4, 2020
E-Learning Tips: Mistakes People Often Make
Online learning (which is often called e-Learning) can be hard. You need to make it a priority and stick to it because no one is going to make you go to class and learn the material. However, it is great for busy people who do not have time to drive to classes and sit through them. Instead, you are able to take them whenever you have a few minutes, as long as you have a computer and access to the internet.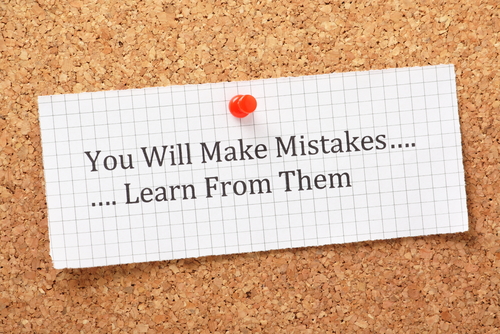 Many people make mistakes with their online classes. Here are some of the biggest ones that people often make.
Not putting enough effort into your learning. Many people think that since they are not taking physical classes, they can just do enough to get by. They may also use their textbooks while taking tests, not guaranteeing that they understand the material.
Not realizing that it takes a lot of work while learning online. Many people do not realize that online learning is still college or continuing education classes. Because you do not have physical classes, there is often a lot of written work and long papers that need to be accomplished to get a good grade.
Thinking that online classes must be easier. In some ways, they are because they allow you to work when you can. However, often times they are harder because it can be difficult to learn something new just by reading about it. In addition, there is a lot of work to be done so that you can show your teachers that you understand the material.
Not asking questions when necessary. People may feel that online learning does not allow you to ask questions and clarify things that simply do not make sense. However, there are always ways to get help when you are struggling. Be sure to communicate with your instructor of the course.
Not participating in forums and meeting other students. Part of a college/learning experience is meeting new people. It is important to check out the forums and talking to other students.
Thinking that all courses will transfer. Many people think that they can take a class here and another one there and that they will all go toward getting a degree. However, it is important to make sure that your class credits will transfer to another college, if you decide to continue on the path of furthering your career.
Online learning can be challenging but it is worth it. However, you need to realize that it is a continued education course and there will be work. Often, you will have to write paper after paper to show the teachers that you understand the material. You also should ask questions if needed. It is important to find the perfect place to take classes so that your credits transfer if you decide to continue with your education.
Do YOU have other e-Learning mistakes that you have run into? Share them with us!
Contact us via our website or any of our social media channels: Facebook, Twitter, or LinkedIn for more information on tools to help with your online learning experience.