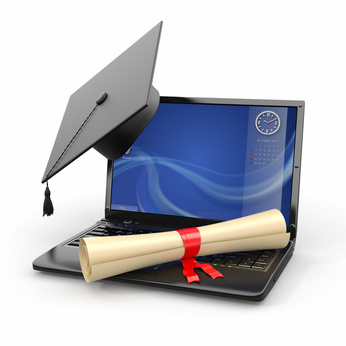 To be, or not to be, that is the question. The question for those who considering adopting e-Learning instead of traditional learning process. And, as it usually finds out, there is nothing in between. Learning experts are clearly divided into two camps.
To shock e-Learning fans let's start with those who is not very excited about this kind of education. "How come?" – you ask. E-Learning is fun, cool and engaging! Well, let's see what negative can be dug out about it.
For example, experienced learning consultant Clive Shepherd thinks that e-Learning is just a delivery channel for traditional learning content. "However, e-Learning is a medium which opens up possibilities that would be impossible to deliver using traditional means" – he says, giving e-Learning at least a small chance for existence.
Meanwhile Set Hughes, a young lecturer and blogger (who's probably supposed to like new technologies), doesn't see any perspectives for e-Learning. He is convinced that there are some things that need to remain the same. And education is one of them.
Now it's time to concentrate on a positive side of the matter.
Dr. David Guralnick, President of the International e-Learning Association (IELA), votes for e-Learning because it:
enables people to practice tasks in realistic situations,
is more engaging and more effective,
enables students to extend their reach "far beyond the classroom", allowing them to talk to people from all over the world, expanding their perspectives and networks.
No matter how different experts' opinions are, the science agrees with Dr. Guralnick and speaks in favor of e-Learning. Study conducted by Petra University found that students who took their class online performed better than those taking the same course through traditional face-to-face instruction.
Of course e-Learning, just like everything else, has both pros and cons. But to make the most out of it, concentrate on your content quality. To build high-rated presentations use professional e-Learning authoring tools. One of them is iSpring Presenter. It allows enriching courses with various multimedia and quizzes – that is really helpful for students to better memorize the content and be quick to grasp.
E-Learning is already acknowledged by the world's leading companies and learning experts. If it's not on your list yet, remember that it's always better to keep up with the latest trends as you work with the most forward-minded audience that will definitely love any technical innovations.
Fully-stocked e-Learning authoring toolkit for PowerPoint. No training required to start!