On the threshold of Christmas and New Year we usually sum up what we have achieved, analyze and promise ourselves that the next year we will definitely bring all our wildest dreams to life! Of course you will! Just relax with it for a moment, let it go, get yourself a cup of cocoa and make a short journey into the year 2013 according to iSpring. So, let's see what we've got…
1. How about a release of a new iSpring 7.0 product line? That was definitely a great event for both us and our customers. We did our best to meet your expectations. Now creation of media-rich e-Learning courses, online presentations, quizzes and surveys has become as easy as that. To test it out download iSpring newest tool FREE Trial.
2. PowerPoint went mobile due to the brand new PPT to HTML5 technology featured in iSpring 7 for the first time. Let your learners take presentations wherever they go with iSpring Mobile Player. Even poor Internet connection is not a problem anymore – view a course on an iPad even offline! How's that?
3. Plus now we've got even better environment to create even better products for you! That's all thanks to our recent move to a new office, where we all have already settled down.
4. Last but not least, we are glad to introduce you Clay Moore, our new Director of Sales for the US and Canada, a seasoned sales leader in the areas of e-Learning, Training, Technology, Business and Education. Of course there are many good people in the world but we want best of the best to work at iSpring! So we are continuing working on that.
That is how we spent 2013. Enjoy the upcoming Holidays and iSpring greetings!=)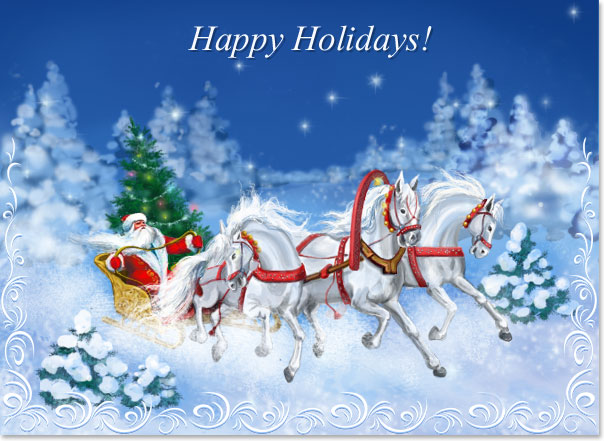 The Holidays are coming!
Of course we're all excited!
Whatever you're aspiring
Undoubtedly you'll find it!
This time is simply magical
No one could even argue
You all are so exceptional!
iSpring is here to serve you!
Have an amazing Holiday season and stay with iSpring! Happy holidays!
Fully-stocked e-Learning authoring toolkit for PowerPoint. No training required to start!