December 1, 2017
DevLearn 2017: The e-Learning Technologies of the Future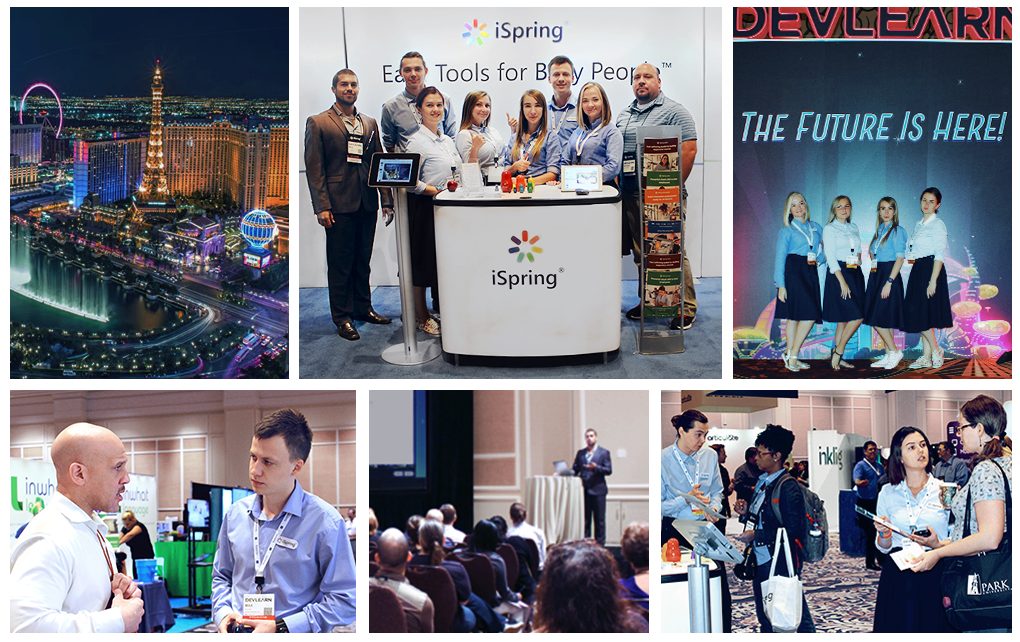 DevLearn is one of the world's largest e-Learning events, and this year it gathered over 2000 visitors in the Mirage Hotel, Las Vegas. This conference is second to none when it comes to how info-packed and valuable the program is. On 12 stages, e-Learning experts delivered 270 sessions and workshops, not to mention specialized focuses, e.g., VR learning or a dedicated board for executives.
The DevLearn 2017 motto was "The future is here", and, true to its word, the conference cases showed how ideas from sci-fi books and movies became reality. For instance, JLG Industries already trains operators of aerial work platforms with a VR simulator which consists of a VR headset and wearables and a moving platform.
Another example is that dialogue simulators not only talk to learners but are also trying to listen too. Google Speech API — the application which works behind OK Google — allows a learning management system to understand what learners say. They don't have to type their answers (which is a real killjoy on phones) anymore: saying an answer aloud is enough. Google Speech API instantly converts speech to text, and an LMS can analyze it and decide if the answers are correct or not.
The technologies we all are already familiar with are transforming too – right before our eyes. Millions of e-Learners have witnessed how cumbersome course repositories have turned into complete e-Learning ecosystems which allow you to learn from the office or home and on the go, analyze learners progress, and manage the learning process both online and in class.
The far more distant future was the topic of Amy Webb's session. Webb, a prominent futurist and author, foresaw that in a couple of decades, learning would become more personalized and targeted. It'll be managed by sophisticated algorithms or by an artificial intelligence which will predict what information a learner needs before he or she even realizes it.
Technologist and instructional designer Michael Sheyahshe and course developer Michael Cerantola delivered sessions on iSpring tools.
Michael Sheyahshe demonstrated how to create a truly interactive course with iSpring Suite and ensure that it was cross-platform content which plays equally flawlessly on mobile and desktop devices.
Michael Cerantola brought to the audience a business case from his own practice, and told how to turn an ordinary PowerPoint slidedeck into an amazing and engaging piece of e-Learning content.
5 tips on how to make your course more engaging by Michael Cerantola
Small, but meaningful pieces of content
Branching scenarios
Pop-ups to deliver additional info on request
Glossary (a list of definitions)
Zoom effect for charts, tables, and images
If you haven't been at the DevLearn conference, we want you to have a chance to hear Michael's session as well! Watch the recording of his exclusive webinar →
iSpring's VP of Quality Assurance, Tonya Smolentseva, took part in a panel discussion about the near future of content authoring tools.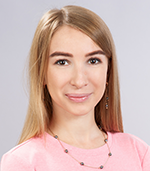 "It was an incredibly positive talk. There were guys from 4 e-Learning companies, and their 20-year forecasts turned out to be quite similar. For instance, we all agreed that soon, we'll be able to develop professional e-Learning content directly in browsers, and that ordinary, affordable authoring tools will publish augmented reality courses.
Another scenario of the future is maximum automation. At iSpring, we've already implemented it in iSpring Suite, for it allows you to automate course development with smart templates."
Each session drew a lot of attention to our tools, and those who wanted to talk with the speakers personally or dive deeper into the details came to the iSpring booth. And despite the fact that we had 6 customer care managers in attendance, occasionally there was a small line at the booth.
And it was definitely worth waiting: exclusively at DevLearn 2017, we showed what no one had seen before — the new iSpring Suite "from the future". Version 9 will be released next year and will feature a powerful video studio and 18 new types of learning content.
Three days had raced by before we knew it: we got a lot of feedback and suggestions from attendees and customers, gave away dozens of iSpring signature nesting dolls, and recorded several informal interviews with clients. Today, we're sharing Curt Sanker's success story, and many more are to come.