Winter holiday season is the time full of happiness and joy! For everybody who have been good (and not really) this year, iSpring offers a wonderful opportunity. You are welcome
to create your own Greeting Card for your friends and family.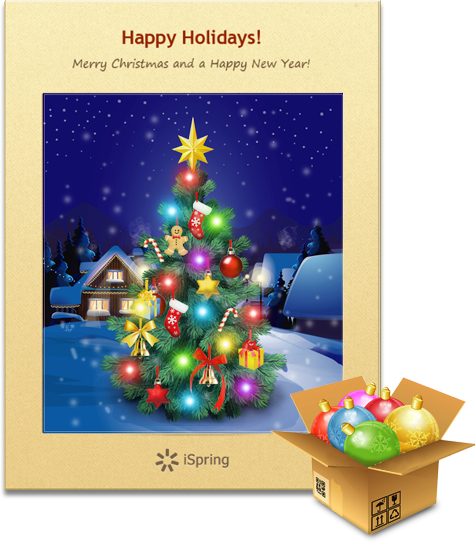 Fully-stocked e-Learning authoring toolkit for PowerPoint. No training required to start!