Great news for people who create e-learning content.
New FlashSpring Ultra 2.2 produces SCORM compatible E-Learning Flash content from PowerPoint presentations. It a couple of clicks it converts PowerPoint presentations to web-friendly Flash movies, so they can be easily loaded into any modern Learning Management System (LMS) which conforms to SCORM 1.2 or SCORM 2004 standards.
We invite you to participate in FlashSpring Ultra 2.2 beta testing.
E-learning content creation with FlashSpring Ultra is very easy. Let me illustrate you this simple process.
First of all, open your presentation in PowerPoint.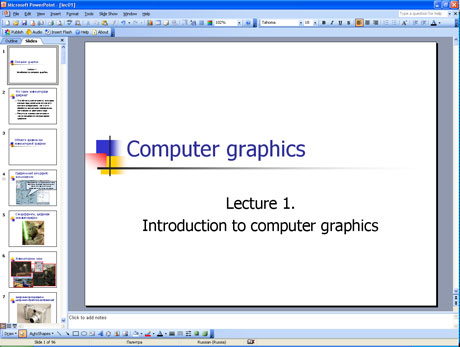 Then, click Publish button on FlashSpring Ultra toolbar.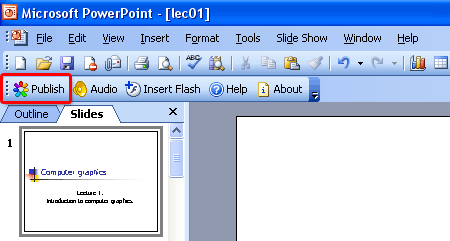 A Publish to Flash window will be opened.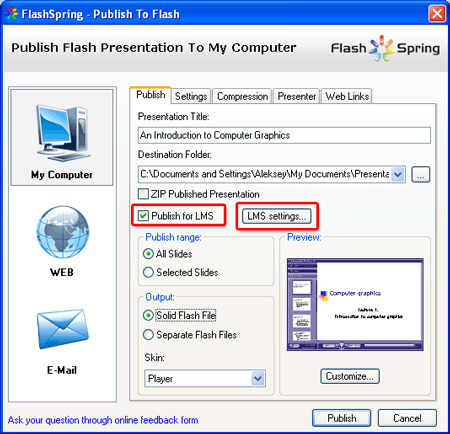 Make sure Publish for LMS is checked. Click LMS Settings if you need to customize LMS publishing settings. In the opened LMS Settings window you can specify information about learning course, choose SCORM standard version and set options for viewing the course in LMS.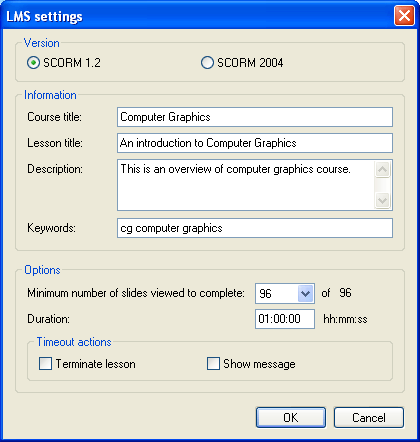 Now you can publish the presentation.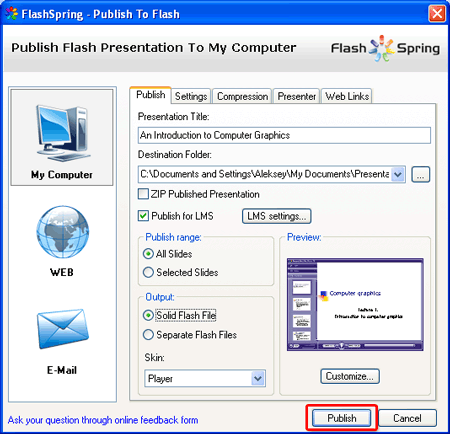 In several seconds you your PowerPoint presentation will be turned into E-Learning course ready for publishing in most of modern Learning Management Systems.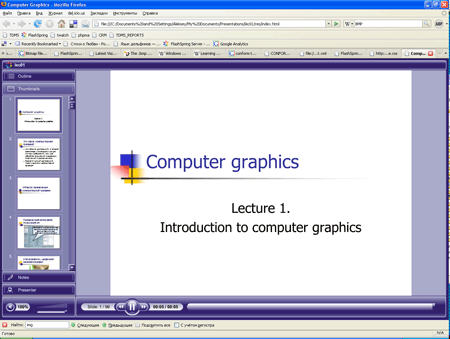 Feel free to ask your questions and give us your suggestions through FlashSpring Support form and FlashSpring community forum.
Fully-stocked e-Learning authoring toolkit for PowerPoint. No training required to start!