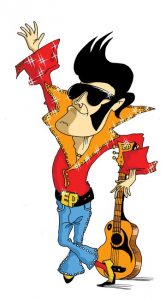 Today's post was authored by HippoCampus.org. The website features hundreds of online videos, tutorials, slideshows and more that cover subjects like math, science, history, and humanities. Below are a few content-writing tip by the HippoCampus team:
Whether you are creating content for the internet, promotional items or a presentation, you will need to ensure that your content is eye-catching. Our vision is bombarded daily by all sorts of images and information. Here are some tips on how to make your media stand out.
Make it funny or quirky! People like to smile, put a smile on their face and they'll be forever grateful to you. You always want your viewers to feel good about what you have provided them.
Use emotion. If there is no way to be funny about your topic, do something that viewers will emotionally connect to.
Less words, more pictures. Using short video clips and incorporating pictures is always important. As cliché as it is to say, a picture is worth a thousand words.
Make it colorful. Bold and contrasting colors can draw the eye to important parts of your media.
Use something familiar. Whether it's a celebrity, a cartoon, a song or Frosty the snowman make your concept feel less confusing by using a well-known element.
Be unexpected! Give a shocking fact or exhibit an unusual image. Get attention by being different.
Make it relatable. This relates to number 4. Find something your audience all has in common and relate it to your content.
Keep it simple. Give viewers the information they need and then stop. Don't overwhelm anyone! Within a few seconds of viewing your content, the main point should be clear.
No matter who your audience is, these tips will help you gain some appeal. Remember, media is everywhere, make sure you stand out.