February 11, 2015
5 Mistakes to Avoid When Using E-Learning for Corporate Training
In the last few years, there has been a massive shift from classroom training to computer-based training, or e-Learning. e-Learning offers many advantages to both the employees and the organization in which they are employed. First, e-Learning helps to create a global workforce, and contingent workers have increased dramatically too as a result. Moreover, e-Learning reduces travelling costs and is much more flexible than traditional courses. Online learning also facilitates just-in-time learning and makes constant updates and new tools much more feasible.
While e-Learning has a lot of benefits, there are potential problems with the implementation. Here are five mistakes to avoid when attempting to implement an e-Learning program.
1. Muddying the Objectives and Goals
Ensure that the end goals and outcomes of any e-Learning program are well articulated and developed before implementing an e-Learning program. Articulating goals prior to development allows the final expectations to serve as a roadmap for the development of each module and element. When creating e-Learning modules, constantly referring back to the end objectives will ensure that content is applicable, accessible, and relevant. Failing to do so will result in unfocused and unsustainable e-Learning programs, which will ultimately be a waste of money and time.
2. Assuming e-Learning is One-Size-Fits-All
While prepackaged training programs can be inexpensive and perfectly effective, they can overshadow one of the major advantages of using e-Learning, that being the flexibility. One of e-Learning's greatest advantages is the flexibility and ability to customize in order to accommodate different learning styles and approaches. Ensure that the material you are trying to teach is suited to the e-Learning program you are using, and make sure that there is room for customization if necessary. Take advantage of the increased flexibility in leaning that is provided, as it will empower employees to learn more at their own pace.
3. Failing to Interact With Your Audience
When eliminating the traditional classroom setting, you must make sure that the replacement e-Learning course is engaging. Avoid using too much text, and ensure that the text is well written and grammatically correct. Interactive features are also a must, so ensure that e-Learning modules include games, multimedia, and quizzes. These also have the advantage of providing instantaneous feedback, which will encourage the learner to continue. It might also be worthwhile to include collaborative sections in the modules, which will increase engagement.
4. Prioritizing Looks over Usability
Focusing on graphic design and ignoring the navigation is one of the most common mistakes when people are developing and designing e-Learning courses. Although graphic design is important to accessibility and usability, prioritizing aesthetics over ease of navigation will inevitably result in frustration, confusion, and ultimately a failure to learn the material. Ensure that e-Learning courses are easy to use, and then work on the appearance. A good user experience platform for making e-Learning application easier to use is WalkMe, which delivers immediate and direct guidance to user, in the moment of need, helping them to perform better and faster.
5. Providing Poor Quality Content
In order to ensure that e-Learning courses and modules are effective, you must ensure that the content is professional and polished. Failure to do so will result in failure to take the material seriously. Ensure that links are working, and make sure that the information presented is the most recent and most relevant. It's also important to thoroughly review any videos or interactive content to ensure that they work and are relevant to the material from start to finish. Small mistakes eventually add up and will result in an inefficient and ineffective e-Learning system, which defeats the purpose of e-Learning.
e-Learning is increasingly an efficient and excellent means of communicating content, and while it has many advantages, it is important to avoid the common pitfalls in order to make use of these.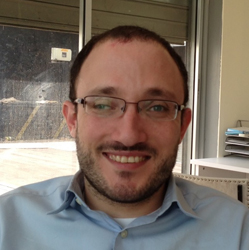 Written by Jason Silberman Jason is the Lead Author & Editor of Training Station Blog. Jason established the Training Station blog to create a source for news and discussion about some of the issues, challenges, news, and ideas relating to training, learning and development.
Twitter: https://twitter.com/WalkMeInc
Facebook: https://www.facebook.com/WalkMe