September 19, 2014
10 Corporate e-Learning Do's and Don'ts
Online corporate training projects are often mandatory, for compliance or disciplinary reasons, and most employees view this training as a waste of valuable time, supremely boring, or at worst, some horrible form of torture. There are some exceptions to this perception, but they are few and far between. Instructional designers and teachers have a responsibility to develop course content that's engaging, useful and timely. Here are some corporate e-Learning tips to consider when building your next course: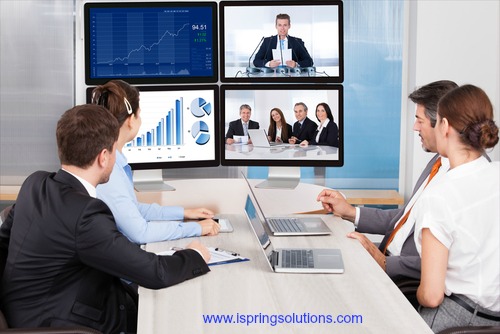 Have clearly defined objectives and goals – Before design of an online course begins, your team must have a clear idea of the target audience and what their current knowledge base is. You also want to define what skill sets you're trying to develop or what knowledge you must convey.
Avoid using too much text and not enough graphics – Courses or modules that rely too heavily on text can overwhelm the learner and make retaining information difficult. Visuals are attention-grabbing and demand a response. Using meaningful, high-fidelity graphics (not gratuitous or "cute" images) provides aesthetic appeal, breaks up blocks of text, and improves cognitive processing.
Use PowerPoint to move away from PowerPoint – It can be tempting to use PowerPoint as an easy way to keep an instructor or employee on task, but a slideshow should not be put online and called an e-Learning course. The industry has come a long way since the term was coined in 1999 and specialized PowerPoint-based software exists to create navigation, quizzes, games, interactive graphics and more that challenge the learner.
Give on-the-job scenarios and real world examples – Most people learn best by actually doing, and online training is a great medium for showcasing real life scenarios, creating demonstrations or offering simulations.
Break up information into small chunks – When confronted with high volumes of information, most people tend to go into cognitive overload and either start scanning or lose interest completely. By using bullet points, numbered steps, sequencing and concise editing, you can offer small chunks of vital information at once, instead of burying within lengthy modules.
Brand your training – When a learner launches your course, they should know it belongs to your company and the logos, colors and style should match.
Don't be inconsistent – Standards are an important part of the e-Learning course framework. Colors, fonts, bolding, italics, borders, layout, grammar and tenses, and titles/subtitles should remain consistent throughout the course to focus learning instead of distract.
Add group collaboration exercises – Activities like group chats, quizzes, social media discussions, message boards, simulations, and games allow learners to become fully engaged in training and learn from other employees' experiences and knowledge.
Don't forget to go multimedia – Every employee learns differently and by adding gaming, as well as video and audio elements to your training modules, you increase absorption rates and break up the monotony of straight reading or quizzing.
Include assessment tools – The only way to see if employees are actually learning and if your online training is successful is to include some form of assessment. Quizzes and tests can be straightforward-true/false, multiple choice, drag and drop- or more interactive- simulations, surveys or projects.
Do you have any other Corporate e-Learning Do's or Don'ts? Share them with us in our comments!
Whether you've just started developing online course materials or you've been designing for years, these practical considerations can jump start the creative process and help you devise memorable, non-tortuous corporate training that benefits all users.
For more information about tips and trends in the corporate e-Learning and development industry contact us via our website or any of our social media channels: Facebook, Twitter, LinkedIn.