Optimizing Landing Pages with Online Presentations
As you are already comfortable running your online store, you must have already considered creating a landing page. Let us take a look at what landing pages are:
From the technical point, a landing page is an ordinary webpage that consists of the same elements: HTML, CSS, text, images, video, etc.
In the terms of business, a landing page triggers required actions of a client by providing the information he is looking for.
From the user's point of view, a landing page is the page on which they were redirected after clicking a link to another website, search engine or social channel.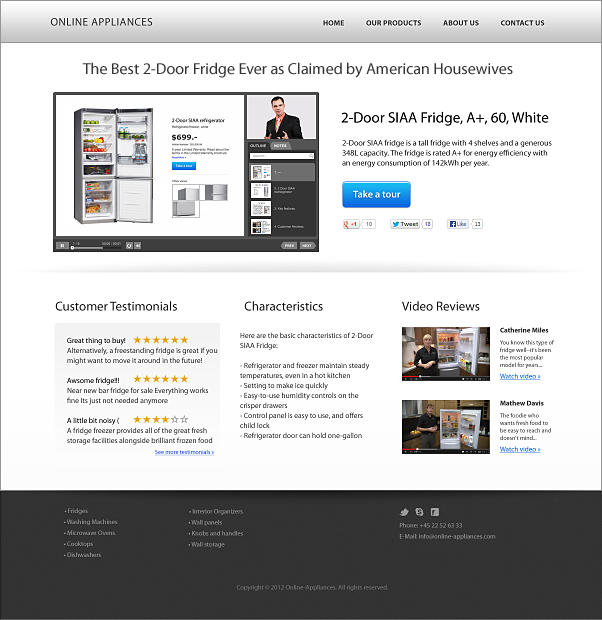 The contents of a landing page have to the expectations of a user. To make the content on your landing page more meaningful, enrich it with an online presentation, created with iSpring Pro. Thanks to iSpring's feature that enables you to record audio and video narrations, you can fill your presentations with lots of useful and relevant information. A presentation on a landing page represents a shop assistant who welcomes you in a store.
Related Articles