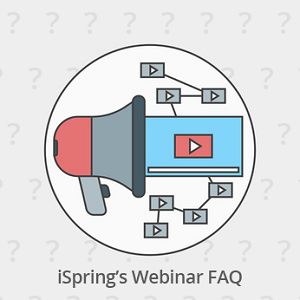 This year at Learning Solutions, we had welcome visits from many interested folks in the e-Learning industry who were curious about iSpring products and what they could do to empower their workflow. Naturally, in an expo environment, there's a limited amount of time to chat; thus, after the conference, we set up a series of webinars to go into greater detail about iSpring products' unique contribution to e-Learning.
We were quite pleased with the turnout at our webinars, and even more pleased that we were able to answer the questions of attendees. Here's our Top 5:
What separates iSpring from Articulate and Adobe?
Naturally, this is a question we get a lot. Of course, during a webinar, we go into much greater detail about what sets iSpring apart, but for our website visitors, we've prepared this handy chart for comparison with the latest and greatest products on the market.